PDO (polydioxanone) Threads are a safe and effective non-surgical procedure that is an alternative for patients who desire lifting and /or tightening of saggy skin but are not quite ready for a facelift. It is used on sagging or crepey skin on the face, neck and jawline but can also be used in different areas of the body, including arms, knees and buttocks. In the past, "Thread Lifts" involved surgery and were performed with different materials which were permanent and led to undesirable side effects such as infections and thread breakage. However, over the years the Thread Lift procedure has radically changed and improved and is now the most popular cosmetic procedure in Asia and Europe and is rapidly gaining in popularity here in the United States. 
PDO (polydioxanone) threads are made from a synthetic, absorbable, biocompatible suture material used for almost 30 years in many common surgeries and one of the safest materials that can be used in the body. Dr. Geerlings uses both NOVAThreads® and V Soft Threads® which are manufactured with the highest quality standards using surgical-grade materials and are FDA-cleared in the U.S.
These threads are skillfully placed under the skin surface where they are fully absorbed by the body within 4-6 months. As the PDO Threads dissolve, they stimulate new natural collagen production by the body. In addition to an immediate lifting effect,(particularly with lifting-type threads), new collagen production results in firming, volumization, rejuvenation of the skin. 
PDO Threads can be used in many areas of the face, neck, and even the body. In the face, PDO threads are used to lift, tighten, and rejuvenate the brow and forehead, glabella, cheeks, perioral lip wrinkles and nasolabial folds, vermillion borders of the lips, marionette area, and jawline. They are also perfect for treating saggy and crepey skin in large tissue areas such as the neck and under the chin. 
How do PDO Threads achieve LIFT?
LIFTING Threads

–
Cogged or barbed and "grab" the tissue enabling them to subtly lift the tissue from its original position. They are especially useful for lifting and tightening in the jowls, cheeks, brow, and neck, and also stimulate new collagen growth to aid with tightening of the skin and longer term lift effect.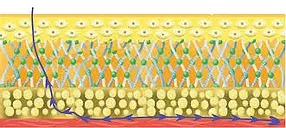 REJUVENATING Threads

–
Smaller, thinner threads and are either smooth or twisted in shape. These are easy, quick, and safe threads which tighten and rejuvenate the skin and may also be used in combination with lifting threads.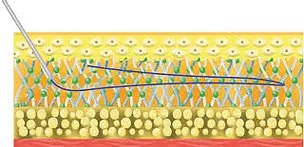 SMOOTH Threads

–
May be placed in a grid pattern providing a supportive scaffolding just beneath the skin which becomes replaced by new collagen as the threads dissolve. They are also especially useful when placed directly within the vermillion borders of the lips resulting in immediate definition and improvement in lines within the lip border. Smooth threads may also be combined with twisted or lifting threads.
TWISTED Threads

–
Result in a thicker strand of collagen and immediately improve deeper lines and folds such as in the nasolabial area and prominent neck creases. 
Who is a good candidate for PDO Threads?
If you are a healthy adult who maintains a relatively healthy lifestyle and desires to lift and firm sagging skin in the face or neck, jowling, or smoker's lines without the downtime or scarring from surgery then a PDO Thread Lift may be an ideal procedure for you. When performed by a skilled and trained physician such as Dr. Geerlings, a Thread Lift can produce dramatic lifting results. Schedule your consultation with Dr. Geerlings today to determine if you are an ideal candidate for PDO Threads.
Who performs PDO THREAD procedures?
Dr. Geerlings performs all injections and minimally-invasive procedures.
How long will my Thread Lift results last?
In addition to the immediate lifting effect, your skin will begin the process of healing using a mild inflammatory response along the thread as it dissolves over 4-6 months. However, the effects of cellular rejuvenation continue for several more months. Most patients see visible results for up to 1-2 years, depending on various factors including lifestyle and weight maintenance.
What should I expect during and after the procedure?
After the skin is cleaned thoroughly and topical and/or local anesthetic is applied, the actual procedure time depends on several factors such as the size of the treatment area and number of threads placed. No general anesthesia and no surgical incisions or stitches are required. A typical procedure takes approximately 30-90 minutes.
Although little to no downtime is needed, most patients prefer to schedule the procedure on a day when they may return home and not attend a special event. Dr. Geerlings may apply a special tape to the area to wear for a few hours after the procedure.
The most common side effects are mild swelling, soreness, or bruising. Strenuous exercise is not recommended for 2-3 days after a cheek or jaw lifting procedure. However, patients may return to normal activities if smooth threads are placed for wrinkled skin, lip border refinement, or smoker's lines.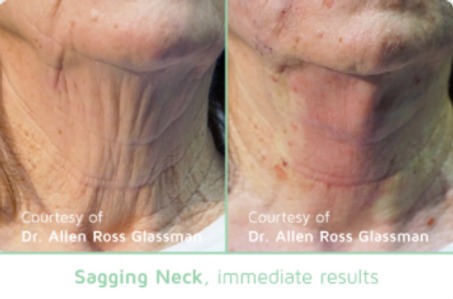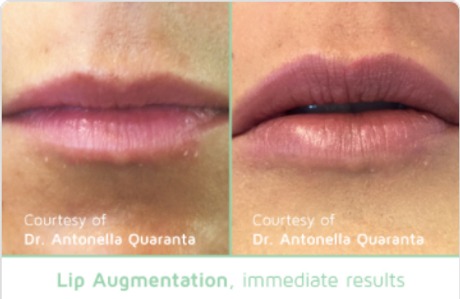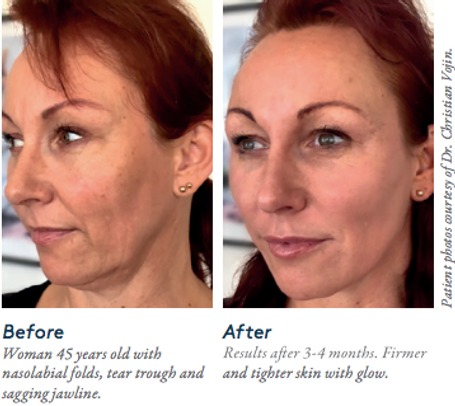 exclusive offers & savings on Botox® treatments: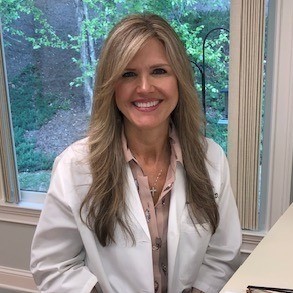 "My primary goal in taking excellent care of my patients is to achieve the BEST aesthetic results possible…safely, effectively, and affordably."