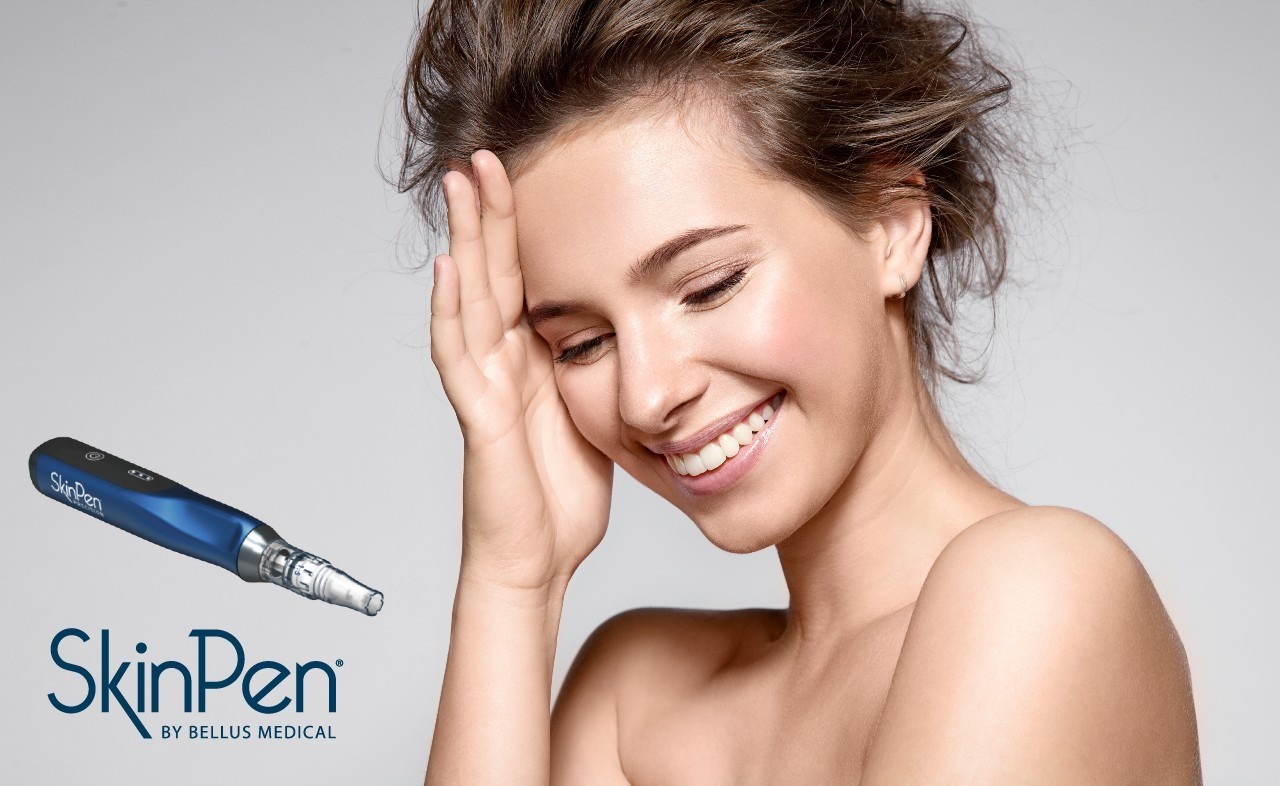 WHAT IS MICRONEEDLING WITH SKINPEN®?
Microneedling, also known as Collagen Induction Therapy, is a minimally-invasive skin rejuvenation procedure where a licensed medical professional uses a special device to create thousands of precise micro-injuries or "micro-channels" in the dermis of the skin to stimulate new collagen and elastin formation. This helps to minimize the signs of aging, improve the appearance of acne scars, and leads to a fresher skin appearance.
The SkinPen is the only FDA-cleared medical grade microneedling device. The SkinPen allows your practitioner to make uniform micro injuries using disposable needles with adjustable length to accommodate to a variety of skin types. The benefit of SkinPen is that it is more effective and safer than traditional microneedling devices such as dermal rollers.
Microneedling with SkinPen is great for:
• Improving Skin elasticity and firmness
• Evening out skin tone and texture
• Treating acne scars
• Reduce wrinkles, fine lines, pore size and sun/age spots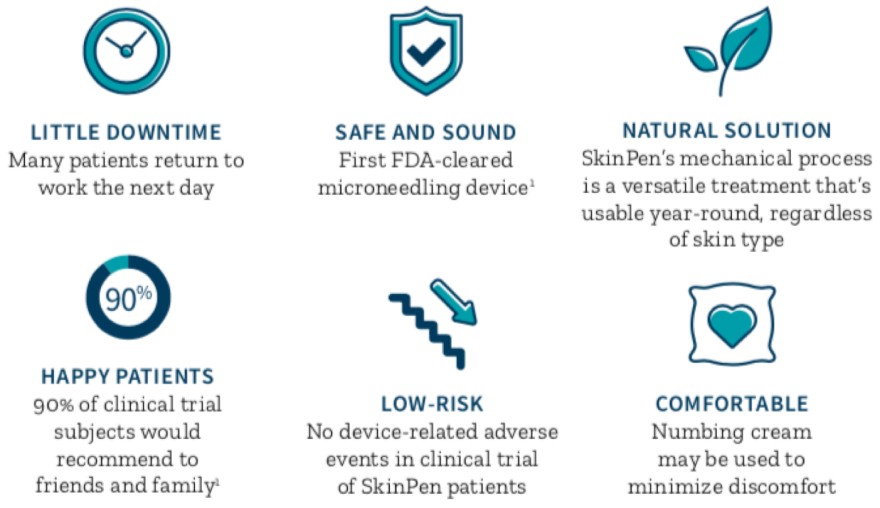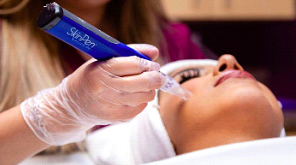 SKINPEN® Awards and Recognition:

EXPERIENCE MICRONEEDLING WITH ADDED PRP
What is PRP?
Platelet-Rich Plasma, or PRP, is a substance created by drawing a patient's blood and using a centrifuge to separate out the platelets for reinjection. Platelets contain abundant levels of Growth Factor proteins that can accelerate healing and help stimulate new collagen and elastin production in the skin.
How does PRP help restore the skin?
When the patient's PRP is applied directly to the surface of the skin during microneedling, it immediately enters the small micro-wounds in the skin to stimulate dermis cells to produce collagen and elastin. PRP boosts the effects of all benefits of microneedlling, including improvement of the appearance of acne, wrinkles and lines, hyperpigmentation, sun damage, large pores, and uneven skin texture.
Are there any side effects of PRP?
All medical procedures come with some possible risk of side-effects. However, Platelet Rich Plasma has few potential side-effects since it is composed of the patient's own blood.
exclusive offers & savings on Botox® treatments: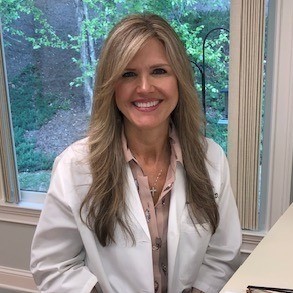 "My primary goal in taking excellent care of my patients is to achieve the BEST aesthetic results possible…safely, effectively, and affordably."