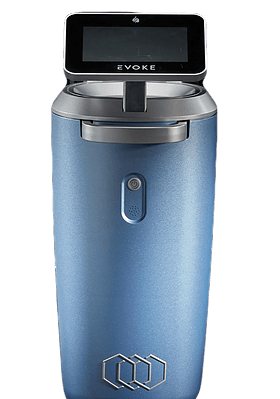 Evoke is brand-new, revolutionary technology used to sculpt and tighten the tissues of the lower face, jawline, and neck! Using bipolar radiofrequency (RF), Evoke is proven-effective to remodel the facial tissues and define the cheeks, jawline, jowls, and neck to restore a youthful appearance.
It is the First and Only FDA-cleared, non-invasive, hands-free facial remodeling treatment that is painless and offers both tightening and lifting of the face and neck tissues with No Downtime!
This innovative treatment is quickly becoming the gold standard for tightening the skin and restoring a youthful appearance in the face and neck.
Unlike typical RF devices which are directed more superficially toward the skin surface and are unable to impact the truth source of skin laxity, Evoke's technology directs the RF energy deeper and tightens an area known as the Fibroseptal Network (FSN), tightening and tethering the skin to the muscle layers. This produces definition in the jowls and neck without having to go through surgical incisions.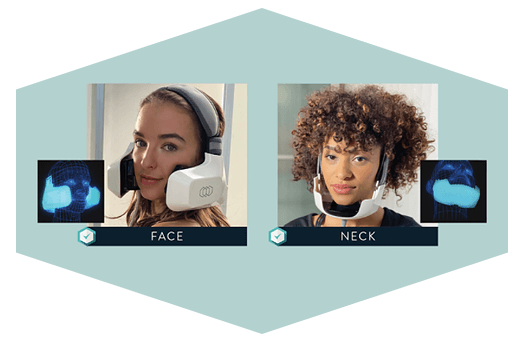 If you are interested in surgical-like sculpting in the lower face and neck without the incisions, pain, or downtime, Evoke may be perfect for you!
What Areas Does Evoke Treat?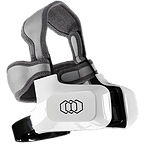 Evoke Face
RF energy is used to remodel facial tissue in the cheeks and jowls to improve definition and restore a more youthful appearance.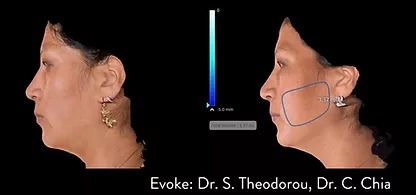 Evoke Neck
RF energy penetrates deeply into the dermis and subdermal layers of the Jawline and Neck to tighten and sculpt the tissue.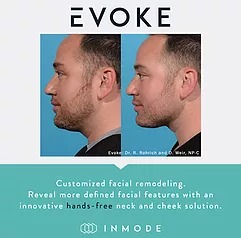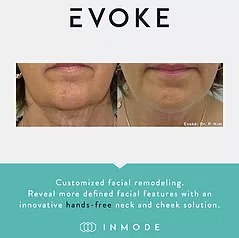 Scientifically proven to smooth and tighten skin
More youthful appearance
Safe and Non-invasive
Painless
No Downtime
Relaxing
Hands-free device, COVID-friendly
exclusive offers & savings on Botox® treatments: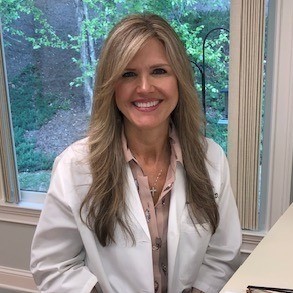 "My primary goal in taking excellent care of my patients is to achieve the BEST aesthetic results possible…safely, effectively, and affordably."